Went to get more ink today. Just upper arm black for the tribal, today. Next time he's going to touch up my forearm so he can take pictures for his portfolio. My forearm, pre-touchup: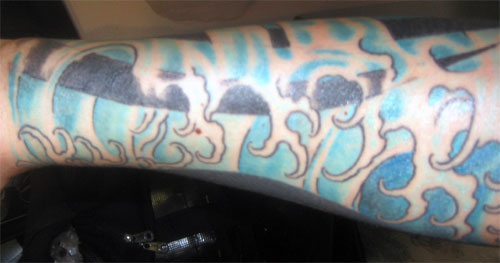 Showed Jason S. a pic of Arise, My Children (finished) and a fly-thru on my camera. He thought it was cool. Here's one for you: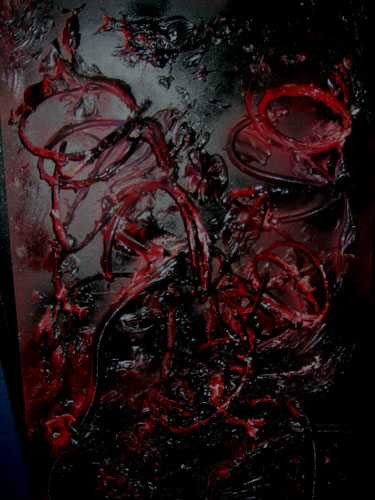 In music news, Hypersonic arrived and I'm having fun with it. I can totally see people hating the sounds (*peers at

blackmagic*). You gotta turn it up, and you gotta expect cheesy. Workstation Piano+Strings! Compressed rompler sounds that you have to layer or effect heavily to sound good! ...but that was what I was looking for, actually =P ... It's enough for me to get sounds down that approximate what I want, then I can replace 'em or fuck things up so they sound better later. And this is cheaper and easier to use in Cubase than a hardware workstation.